Visitors strictly by appointment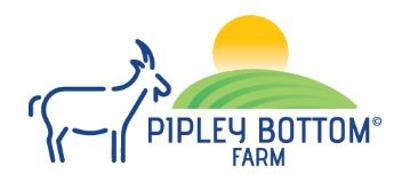 Find us/ contact us using What3words
Pipley Bottom Farm entrance - post box- ///caged.fire.clock
Pipley Bottom Farm house - ///slim.honey.many
Call or email to discuss your requirements especially if you want bulk produce
01179570100
pipley.farm@gmail.com
About Us
A small farm of 40 acres offering agricultural services, livestock husbandry/ herd management and supply of hay, straw, haylage, firewood plus forestry services including coppicing for 'Bio mass' and hedgerow laying. We also offer wild camping (strictly by appointment).
Current Services
Supply and delivery of firewood and kindling
Supply and delivery of hay, straw and haylage
Forestry work, coppicing and hedgerow laying
Agricultural services including field topping, dry stone walling
Bagot Goat Livestock Husbandry- Breeding
Livestock grazing
Agricultural / Driving -Horse Breeding and training
Research and development of British Sannen Goats milk products (Soft cheese, ice cream)
Wild Camping
Bee keeping, local honey, bees wax, training and education, swarm collection (via Raw Melliferra Ltd who have circa 50 aviaries across South Glos, BATHNES and Wiltshire) Their web address- www.rawmelliferra.co.uk
*Sorry we do not offer equine livery
Image gallery below- Depicts some of our journey to date
History and a bit about what we plan to do next
Our County Parish Holding (CPH) was established in 2010, our husband and wife partnership (trading as 'RIG- Farming' ) have grown year on year since our first 12 acres of arable land was purchased in Bitton, Bristol during 2010.
We were 'Tenant Farmers' at Bury Hill Farm, Wick , Bristol; until 2015, there we ran a successful agricultural / rural business which included woodland management, tree surgery, land management, hay, straw and haylage manufacture and supply, firewood creation and supply and coppicing services, our livery business serviced 18 horses and we had a working riding school at that time.
Our agricultural holding expanded with a further purchase of 29 acres of arable land and buildings spanning the valley between Upton Cheyney and North Stoke, Bath during 2014, this brings our farm to 40 or so acres, classed in England as a 'Small farm'.
We are proud of our growing farm holding, where we continue to expand and offer the aforementioned services
We hope to expand our agricultural business (rural enterprise) further over the coming years to include
Livestock husbandry expansion
Agricultural horse breeding (Stud and brooding mare services - aimed at the trap and carriage driving sport and market)
Welbar chicken (or similar rare breed) - (flock of up to 50 birds) with the predominant outputs being eggs and onward sale of birds to responsible others to keep the rare breed alive
British Saanen or Golden Guernsey goat breeding with associated product processing (milk and cheese) - herd of up to 50 goats (we currently make goats cheese from locally sourced British Saanen milk today, we do this in small batch runs)

Future aspirations are anticipated in tandem with the established Bagot Goats conservation project.

Our hope is to breed our Bagot Does during 2020-21 to bring our numbers up to around 30 Bagots, there on to be maintained at this level for the foreseeable future, first consideration is of dry housing for the kin/kids which we plan to be mobile and transportable to protect the environment and landscape.
Supply products

Horse stud cover and mare in foal (associated husbandry services)

Bagot goats/ breeding onwards sale (strictly controlled due to the conservation value)

Bagot Dairy products are at initial R &D stage

British Saanen/ Golden Guernsey Goats/breeding onward sale and dairy products (initially Goats milk but we also already do soft cheese again at R&D stages)

Welbar Chickens (or similar rare breed) onwards sale of birds and their eggs to the local community

Firewood (hard and soft wood mix locally sourced) and kindling (all delivered in much smaller compact parcels- not bulk or by the cube) See price list for dimensions

Note- We hope to further improve farm efficiency imminently by making better use of all wasted woodland leaves and twigs by processing through a chipper to create bio mass fuel (Micro scale). This will also improve storage and seasoning possibilities for our forestry line

Hay

Haylage

Straw

Dust extracted livestock bedding (chopped and processed rape straw)
Asides from our online website, we do not plan to have a farm shop
Current Services

Livestock grazing (including horses, sheep and goats) -grass keep

Live animal transportation (Farmer is City and Guilds qualified to transport Goats, Cattle and Sheep, Pigs, Poultry, Horses, Game Birds (distance / duration upto 8 hrs))

Forestry work- Coppicing, hedgerow laying (chainsaw certified)

Trench digging (Contracted)

Dry stone walling

Bagot Goats- conservation project (to continue breeding, herd management, conservation grazing, supply of Goat produce and controlled onward sale of livestock

WILD CAMPING (Strictly by appointment- call ahead please)- max of 5 pitches
Immediate Future Aspirations
Expand our County Parish holding to further embrace
Controlled move from R &D stages to livestock management of Golden Guernsey Goats or Saanen Dairy Goats (Max of 50 goats at any one time), to expand our established goat milk dairy enterprise
Welbar Chickens or similar- conservation project (includes supply of chickens to small holders/ eggs to locals) (maximum of 50 chickens at any one time)
Rare breed Hackney- Expand on Agricultural Equine -Stud Services and broody mare husbandry and foal (Move from Welsh Sections C and D)- Aim to encourage further growth in the sport of equine trap and carriage driving in doing so encouraging people into the countryside
Agricultural contracting services including hedge cutting, small scale field spraying (Docks, Ragwort, Thistles, Buttercups), field topping, field rolling, flail mowing, landscaping, field drainage
Forestry work to enhance our Bio mass offering, in particular by creating wood chip for various applications

Further improve farm efficiency, by making better use of all wasted woodland leaves and twigs (processing through a chipper) to create bio mass fuel (Micro scale). This will also improve our limited storage and seasoning possibilities for our forestry lines

Tout our Bagot Goats further for their conservation grazing and potential milking prospects (promising results currently show much better results than captured historically)
Continue to grow the number of British fruit and nut trees in our orchards for longer term sustainability and diversification of product mixes, we are hopeful of taking our conserves and pickles product lines to the next level once our trees bear more fruit.
Further development of our web presence to enable controlled sustainable expansion
Work with Raw Melliferra Ltd to help them grow and expand their aparies across the local vicinity
Mid term aspirations
Bee keeping expansion (micro scale) for honey and wax
Continue to grow the number of British fruit and nut trees in our orchards for longer term sustainability and diversification of product mixes, we are hopeful of taking our conserves and pickles product lines to the next level once our trees mature..
Encourage organised visits that aim to promote mental health and well being, by enabling people to be near livestock in a safe environment
Further development of our web presence to enable controlled sustainable expansion
Longer term aspirations
Goats milk, soft cheese, hard cheese, yogurt and ice cream
Continue to grow the number of British fruit and nut trees in our orchards for longer term sustainability and diversification of product mixes including pickles and conserves
Further development of our web presence to enable controlled sustainable expansion
More information about these rare breeds and the important conservation work we are doing
https://bagotgoats.co.uk
http://www.rbst.org.uk/Rare-and-Native-Breeds/Goats/Bagot
http://www.rbst.org.uk/Rare-and-Native-Breeds/Poultry/Chickens/Welbar
https://www.rbst.org.uk/Rare-and-Native-Breeds/Equine/Hackney-Horse-and-Pony
http://www.carriage-driving.com
Free delivery (by appointment- 5 mile radius) for Firewood, Hay and Straw (min ten bales for free delivery), Goats produce and eggs, also via Raw Melliferra Ltd - for 'Pipley Bottom Farm' Bee products.
Livestock delivery by appointment (City and Guids certified- Pigs, Sheep, Goats, Poulty, Game, Horses, Cattle) @ 45p mile (minimum charge £20)

To find us- what 3 words -

Farm entrance - post box- ///caged.fire.clock
Farm house itself- ///slim.honey.many